Home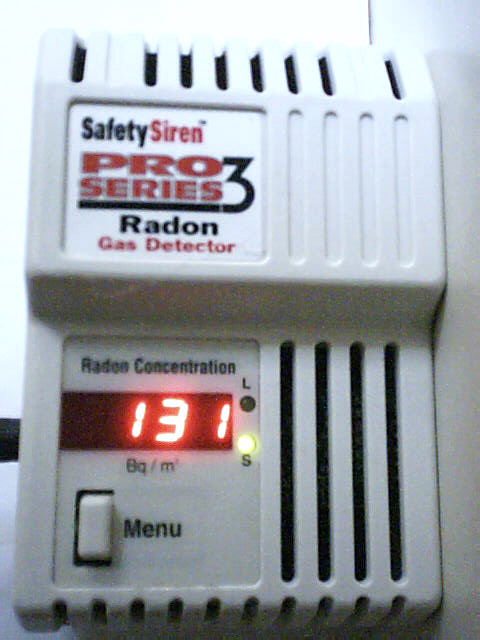 Home of the DO-IT-YOURSELF RADON MONITOR
Vist Products tab at http://www.thenormgroup.ca/News
Only $20 for a one week test
CONGRATULATIONS FOR TAKING THE STEP TO PROTECT YOURSELF AND YOUR FAMILY FROM LUNG CANCER CAUSED BY EXPOSURE TO RADON.
WELCOME TO THE RADON DETECTOR WEBSITE- A SITE DESIGNED WITH YOU IN MIND
"Radon Measurement is a Science, and Radon Mitigation is an Art"

. . . The Radon Detector
The website is here to alert you of the Health hazard of elevated levels of Radon that may be present in your home, school and workplace, and its association with lung cancer.
RADON HEALTH WATCH: WHY TEST FOR RADON?
The deaths of the well known newscaster, Peter Jennings, and the wife of "Super Man", Dana Reeves, have raised the awareness in the general public about Lung Cancer, especially among people who have never smoked.
RADON IS THE SECOND LEADING CAUSE OF LUNG CANCER IN SMOKERS AND IN NON-SMOKERS.
Radon is a Cancer-causing naturally occurring radioactive gas. It can be harmful when trapped inside homes and buildings. The Radon gas trapped in the home or a building undergoes a process called "radioactive decay." This breakdown process further produces radioactive atoms and solid particles. As you breathe, some of these radioactive particles get into your lungs, lodge there, and damage the cells in your lungs exposing you to the risk of Lung Cancer.
The greater the amount of Radon found in your home, the greater is the risk of getting Lung Cancer. As a gas Radon is very mobile.
Conducting a radon test is the only way to know if you and your family are at risk from exposure to Radon, since you cannot see it, smell it, or taste it.
WHEN TO TEST FOR RADON: Tests for Radon can be done at any time. However, the best time to test for Radon is during the Fall and Winter months when doors and windows are shut tight in preparation of the cold weather. This ensures a more accurate reading of the levels of radon present inside the premises that are the cause for health concern.
The Radon Detector is a Division of The NORM Group
Home of the DO-IT-YOURSELF RADON MONITOR
CONTACT e-mail   Info@theradondetector.com